As part of Attica Group's "SAILING TOGETHER" responsibility programme and in partnership with Aegean Rebreath, we have successfully completed the second of a series of initiatives aiming to clean the seabed and protect our islands' marine life.
Following our first activity in Naxos which took place in November 2021, the next destination was the island of Kos. On Saturday, 16th of April, our 45 employees, 25 volunteers of Aegean Rebreath and of the NGO "NISYRIOS", in collaboration with the Municipality of Kos and Kos Port Authority, worked in Psalidi beach and in the marina next to the Port of Kos.
During the action, the volunteer divers collected from the seabed:
2.389 recyclable items, 50 tyres and inner tubes, 1 boat 4m long, 1 recycle bin, 11 bicycles, 1,5 sacks of foam material and 5,5 sacks of diverse plastic materials.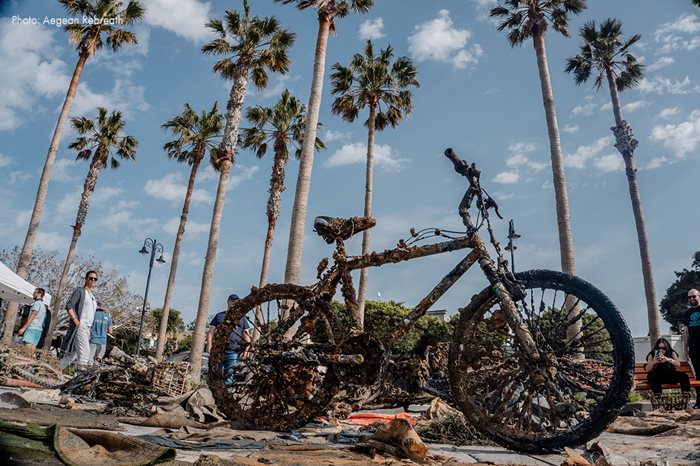 Due to the adverse weather conditions prevailing on Sunday, 17th of April, the initiative could not continue for a second day as initially planned. Nevertheless the volume of the materials collected in one day was disconcerting.
The aim of these actions is to instil volunteerism and cooperation among our employees and raise awareness within the local communities on issues such as environmental protection, circular economy and sustainable development of the islands.
Attica Group is engaged in passenger shipping through SUPERFAST FERRIES, BLUE STAR FERRIES, HELLENIC SEAWAYS and AFRICA MOROCCO LINK operating 31 vessels providing modern, high-quality transportation services in Greece and abroad. Attica's vessels serve 60 unique destinations in 4 countries, connecting 71 ports transporting over 7 million passengers, 1 million passenger vehicles and 400,000 trucks every year.

Kallithea, 11 May 2022