Paros, 17 and 18 September 2022
As part of our "SAILING TOGETHER" responsibility programme, Attica Group has successfully completed the fourth of a series of initiatives aiming to clean the seabed of our islands and protect their marine life.
Following our previous successful activities in Naxos, in Kos and in Santorini, our next destination was Paros. On Saturday 17th and Sunday 18th of September, our 59 employees with the support of 7 members of their families along with 28 volunteers of Aegean Rebreath and in collaboration with the Municipality of Paros and the support of the diving center H2O Diving Nomads Paros, worked with patience in an effort to clean the fishing shelters in Parikia and Naoussa.
In the course of the action, the volunteer divers collected from the seabed:
1.888 plastic and synthetic polymers, 6.5 sacks of plastic bags, 73 wheels and tyres, 198 pieces of textile, blankets and carpets, 1.437 metallic objects, 847 glass / ceramics and 5 sacks of ropes and 700 kg of nets.
In addition to the above, on Sunday 18th of September a sampling was carried out to detect and collect micro-plastics from Xifara beach, near Naoussa.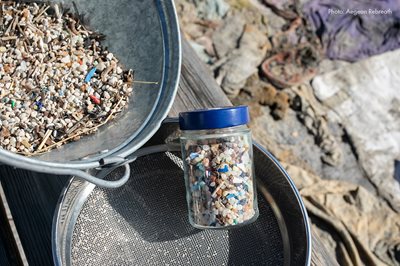 The aim of these actions is to instill volunteerism and cooperation among our employees and raise awareness within the local communities on issues such as environmental protection, circular economy and sustainable development.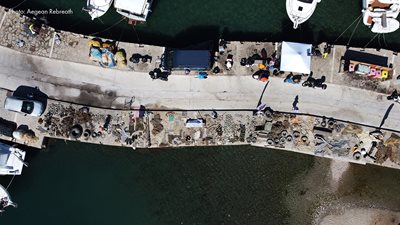 Attica Group is engaged in passenger shipping through SUPERFAST FERRIES, BLUE STAR FERRIES, HELLENIC SEAWAYS and AFRICA MOROCCO LINK operating 35 vessels providing modern, high-quality transportation services in Greece and abroad. Attica's vessels serve 60 unique destinations in 4 countries, connecting 71 ports transporting over 7 million passengers, 1 million passenger vehicles and 400,000 trucks every year.

Kallithea, 2 November 2022